People in Ukraine woke up to a new reality on Thursday, as explosions rocked major cities and prompted many to flee the capital Kyiv.
"It's hard to believe it's actually our neighbor doing this, because we never really believed that our neighbor can just come and just grab our land and tell us what to do," one woman taking shelter in a subway station in the city of Kharkiv told CNN.
"We (are an) independent country of Ukraine, and … we don't want to be a part of Russia or any other country," she said.
Families in Kyiv told CNN about the decision they faced: leave behind their homes, facing potential danger on the road, or stay?
By early morning Thursday, heavy traffic filled roads in Kyiv heading westward, as residents packed up and drove in the opposite direction of the Russian border.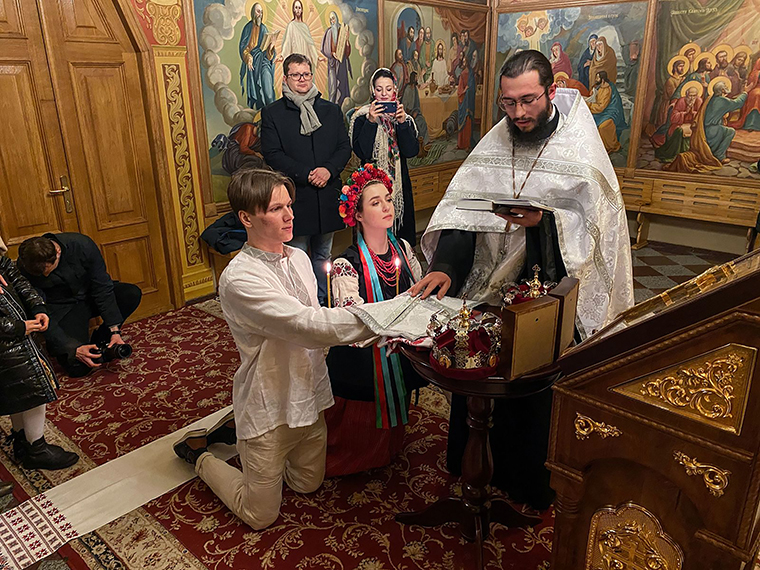 Yaryna Arieva and her partner, Sviatoslav Fursin, rushed to tie the knot with the sound of air raid sirens ringing in their ears.
The couple had planned to get married on May 6 and celebrate at a restaurant with a "very, very cute terrace" overlooking the Dnieper River, said 21-year-old Arieva — "Just us and the river and beautiful lights."
They don't know what the future will bring — but they're determined to stay and fight. After their wedding, the couple prepared to go to the local Territorial Defense Center to join efforts to help defend the country.